ACTIVITIES
---
Outdoor olympics
Bachelor party, family outings or an activity day for your staff.
A fun way to spend your day with playful olympics. Lets pick the games you like and enjoy the fun!
We can construct the whole day with activities, meals and sauna.
Contact us: info@ruukintupa.fi
---
Day outdoors
Get to know the nature by a playful game in the forest or just enjoy the wilderness with a guide. We will plan the day to fit your needs on land or water, with meals.
---
Guided fishing and fly tying
Interested in fishing and want to learn more? We provide guided fly fishing, fly tying, trolling on the lakes and net fishing. In the winter we will take you ice fishing.
---
Bird watching trip
Pack your lunch and go watch birds do their preparation for spring, what a great way to spend your day. Bird watching tower and a wide range or birds provide a memorable day outdoors. Afterwards it is nice to sit by the fire and compare your findings.
Suitable for all ages, families and school outings.
Contact us: info@ruukintupa.fi
---
Hiking
We arrange hiking trips to suit your needs for small and large groups. The lenght of the hike is planned according to your wishes. We also provide transport to get you to and back from the trail.
The hiking trail Volokinpolku is a 30km long marked trail. It starts from the village Jyrkkä in Sonkajärvi municipality, Easter Finland. It sworms around sandbars and lakesides, through a small canyon and beautiful forest. Along the trail you will find resting places where you can build a fire, have a break and enjoy the nature. A wilderness cabin is also free for use for over-night stay.
Over 100 geocaches are hidden along the trail.
---
Hunting
Do you enjoy nature and what it has to offer? Let us organize a hunting day for you in Sonkajärvi municipality, Eastern Finland. We only hunt wild game. Duck hunting at dusk, doves at dawn or a rabbit chase with a dog?
Nature is unexpected, so are our trips.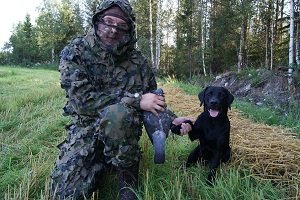 ---
Fishing licences:
We sell fishing licences to all areas near Jyrkkä in Sonkajärvi municipality.
---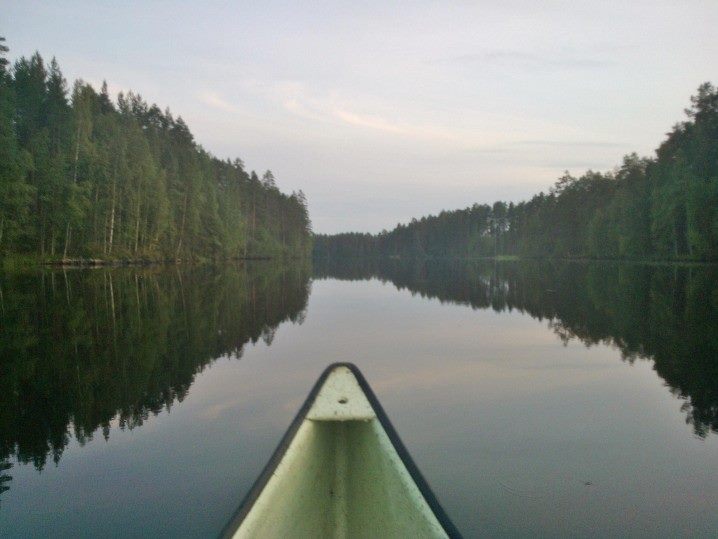 Rent a boat or a canoe
If you want to spend a day on the lake fishing or canoing the river Nurmijoki, no problem! We rent boats and canoes along with fishing gear. Both boats and canoes are situated on lake Kiltua near Ruukin tupa-cafe, but can easily be moved to other areas. We also provide transportation if you need a ride back from just paddling the river Nurmijoki.